Apple launched next generation iPhones named iPhone 6S and iPhone 6S plus at Apple's Hey Siri Event. These new devices comes up with a new feature a new display technology called as 3D Touch which is a derivative of the Force Touch technology used in Apple wear.
This new feature will be able to differentiate between types of touches and taps in preloaded apps as well as on the home screen. This technology adds new functionalities to iPhones. 3D Touch will deliver information like time taken in the journey in the Maps app with a force touch, while a light tap would only bring up directions and also makes easier to navigate via apps.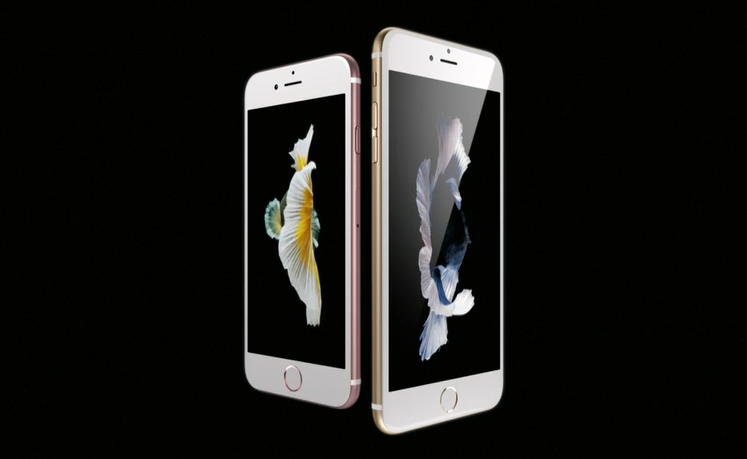 Now lets us see the specifications of the next generation iPhones. Both iPhone 6S and 6S plus remains same as their predecessors with 4.7 inch and 5.5 inch HD screen respectively and these devices are powered by A9 processor. The rear camera is upgrade to 12 Mega pixel with 4K recording to capture high-resolution videos and 5-megapixel front-facing camera with true tone Retina Flash in low light, the front display will flash for a split second instead of using a traditional LED flash. The iPhones also have a second-generation Touch ID fingerprint scanner that is up to two times faster compared to Touch ID on previous iPhones.
Both iPhone 6 and 6S plus devices are drafted with from Series 7000 aluminum and come in a new Rose Gold color, alongside Silver, Space Gray and Gold. Apple said the iPhone 6S and 6S Plus will cost the same as their predecessors; iPhone 6S' 16, 64 and 128GB variants will cost $199, $299 and $399 on contract, while the iPhone 6S Plus' three variants have been priced at $299, $399 and $499 respectively.
The unlocked iPhone 6S Plus will cost $649, $749 and $849 for the 16, 32, and 64GB variants. Similarly, iPhone 6S Plus unlocked will cost $749, $849 and $949 for the three storage options. The pre-orders of these devices will starts from September 12th in the US, the UK, Australia, Canada, China, France, Germany, Hong Kong, Japan goes on sale from September 25th. These devices can be excepted in Indian market on Diwali featival season.