Recently published research data brought good news for Apple. With Apple realty working hard on its next generation of iPhone and in talks to release a mid-range LCD Panel 6.1-inch device, it seems like the Apple TV department is on full bloom.
According to reports Video Streaming on Apple TV blasted during the first quarter of 2018. With viewing hours up by nearly monstrous 709 percent, the Apple TV craze doesn't seem to stop anytime soon. The hours are increasing exponentially every year with results of this quarter an early Halloween present.
If you play the comparison game, Roku, another streaming giant, had its viewing hours up by barely 87%. Although 87 percent is an impressive figure, but seems dud in front of Apples mammoth 709. However Roku maintained a firm lead over Apple in terms of total hours watched. With Roku sporting 1 billion hours and Apple at 256 million hours.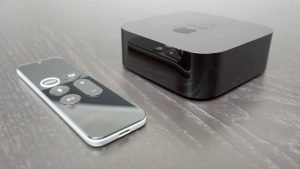 The credit to the unanticipated tsunami in viewing hours can be credited to their cheeky launch of Apple TV 4k back in September 2017. The Apple TV 4k offered 4k version of many popular movies at the same price of 1080p. In case a user has already bought a 1080p movie, a 4k upgrade was available for free. This scheme lured the customers in very quickly. And the rest is in front of us!
It's Christmas for Apple already. With Apple Music leaving its mark in US, expected to overtake Spotify in the next quarter and Apple TV blowing the roof off of the viewing hours, it is indeed a Happy New Year 2018 for Apple. Now that, Apple is working with all their might on the next generation of iPhones, it looks like an unstoppable force at the moment concurring every department in the digital media and technology!