Apple launched first Smart Phone with gimmick features and User Interface that never seen before in any kind of Smart Watch. Recently Company announced officially that this most awaited smart watch will be on sale from April 24th in nine countries which includes Australia, Canada, China, France, Germany, Hong Kong, Japan, the UK and the US. However, there are many other company Smart watches that are giving neck to neck competition with Apple where Sony's Smart Watch 3 is also one of them. In this article lets us discuss the comparison between Apple Watch Vs Sony Smart Watch 3.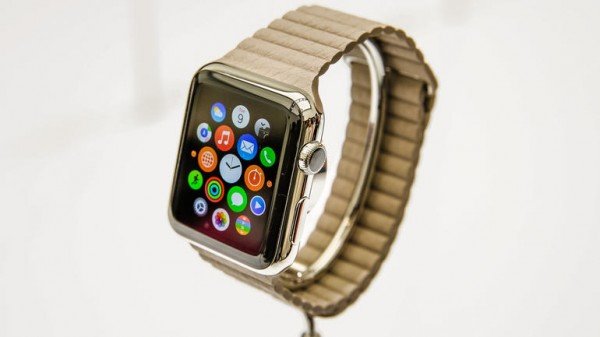 Design and Display :
Both the devices Apple Watch and Sony Smart watch 3 comes in rectangular shape dial. The Apple Watch comes with the material they are providing with the leather variant watch is not up to the mark, instead the synthetic and the metal one got good material where as the material used for the strap is totally different where we need to focus on it first. The Apple Watch is coming in three variants, Apple Watch Sport (made from aluminium and Ion-X Glass, with a fluoroelastomer strap), Apple Watch Collection (stainless steel and sapphire crystal glass) and Apple Watch Edition (18-karat gold, with sapphire) and two different sizes one is 42 mm high and other is 38 mm. Totally we can see 38 combinations based up of price, finishes and features. where as in Sony SmartWatch 3 we can see rubber as well as stainless steel edition which is unlike the Sony SmartWatch 2. Those for whom stainless steel in not a thing, do not worry, it also comes with regular 24mm strap that you can fasten onto your wrist.
Display of the Apple watch comes in two variant to choose from, according to the watch face sizes with wrist straps made of synthetic and leather materials and metal as well. Its 1.5- and 1.65-inch displays use scratch-resistant glass at the top of the display screen and watch is powered by S1 architecture System on a Chip. where as Sony SmartWatch 3 has 1.6 inch, 320 x 320 transflective display and built-in GPS to track running which is unique to the Sony SmartWatch. The device is powered by a quad-core ARM A7 processor ticking at 1.2 GHz. The device comes with the IP68 certification for water and dust resistance and 4 GB of internal memory and 512 MB of RAM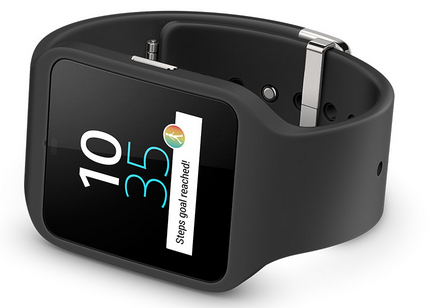 Features :
Apple Watch supports instagram, Uber and Shazam. Some other interesting things includes using Passbook to pull up your boarding pass at an airport, an SPG application that lets you check in to your hotel and unlock your room with your watch, and an Alarm.com app that was shown to unlock and open a garage door. These features work without iPhone support. Apple Watch also supports Apple Pay too.The device runs on Watch OS which is similar to iOS and gives battery life of around 18 hours.
The features of Sony smartwatch 3 includes NFC, in-built GPS, Wi-Fi Radio, 512 MB of RAM and a 420 mAh battery. It is given various sensors such as accelerometer, compass, gyro and GPS that can be used for collecting fitness data, but there is no heart rate monitor.