There's nothing more annoying than chasing a ghost 👻 … Except maybe a ghost who has taken your money 😆 🤪
But WHY? – Well, because for one, you can't see them. And second, you have no power or control over them….
Lucky for you, I got a ghost busting buddy of mine, his name is Steve MacDonald. Creator of LeadKlozer: The first and ONLY Facebook Engagement CRM on the planet 🌎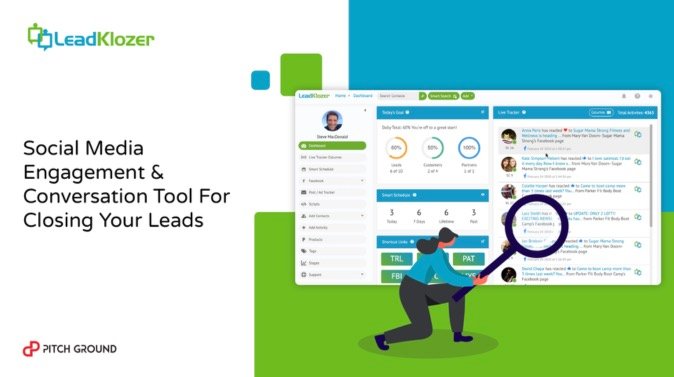 Trying to talk to your leads on Facebook without LeadKlozer is as good as chasing a ghost 🏃‍♀️🏃‍♂️
Worse (or Best 🤔 ) part is? After about 5 minutes of signing up for LeadKlozer, you will IMMEDIATELY start seeing all the invisible leads you were missing for the past 6 months. 🤯
Grab a cup of coffee and check out this Live Interview with Steve, the founder and CEO of LeadKLozer as he walks us through a journey of discovering the invisible leads that are costing you money every single day.