Disney Infinity 3.0 is a popular game which is getting a new play set expansion on March 15 from the Marvel universe. Snippets of information have been available for some time but in an announcement, today, VP of Production for Disney Infinity, John Vignocchi, announced the launch date, price and details on the set you'll be buying. And pre-orders start immediately at selected retailers. In Europe, it looks like a March 25 release.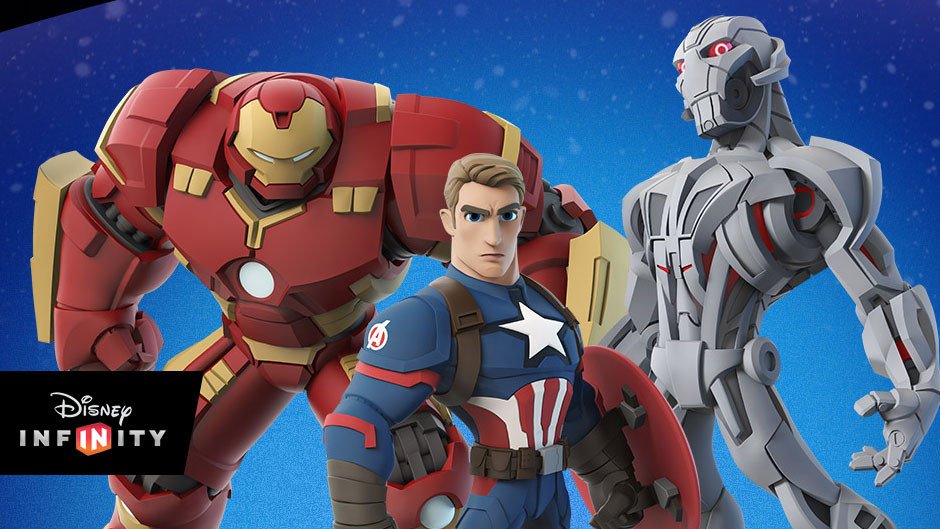 "We're just two months away from the launch of the Marvel Battlegrounds Play Set, and I'm happy to announce that, beginning today, you can pre-order the Play Set. It hits stores on March 15, and for those of you who don't know much about Marvel Battlegrounds, I can tell you that it's one of the most fun play sets we've ever made, and unlike anything we've ever offered.

Marvel Battlegrounds is a four-player, arcade-style brawler that allows you to battle with up to three friends locally. You get to play in 12 levels across eight all-new arenas, including Knowhere and Wakanda. You'll also be able to battle as any playable "Disney Infinity (2.0 Edition): Marvel Super Heroes" figure, making Marvel Battlegrounds the Play Set with the largest selection of playable characters."
The play set will, as ever, be a buy once use on any supported platform affair. Whether you're playing on the Apple TV, Xbox 360, Xbox One, Windows 10, Steam, PlayStation or Wii U, the figures and play set piece will be compatible. In the U.S., the new set will cost $29.99, a slight reduction on regular Infinity prices but you also only get one figurine. Pre-orders in the U.S. until March 14 at some retailers will include a free Marvel figure from the 2.0 release to use in the game.
While Marvel Battlegrounds will be compatible with any Marvel characters from the 2.0 and 3.0 versions of the game, included in the price is the brand new version of Captain America. Fashioned around the Captain America seen in the Civil War movie. But what actually is it? Unlike most other Infinity play sets, Battlegrounds is a combat based multiplayer experience. So far, Disney is only referring to local multiplayer, but something like this is obviously set up for online action. But Disney has mostly kept its cards close to its chest thus far.