Everyone is aware of clearing the notifications on their smartphones similarly in Apple Watch also users can clear the notifications individually by tapping each of them. If you want to clear all the notifications quickly on your Apple Watch then instead of manually dismissing them individually use Apple Watch Force Touch display to clear all the notifications. If you're aware simply follow the steps given below :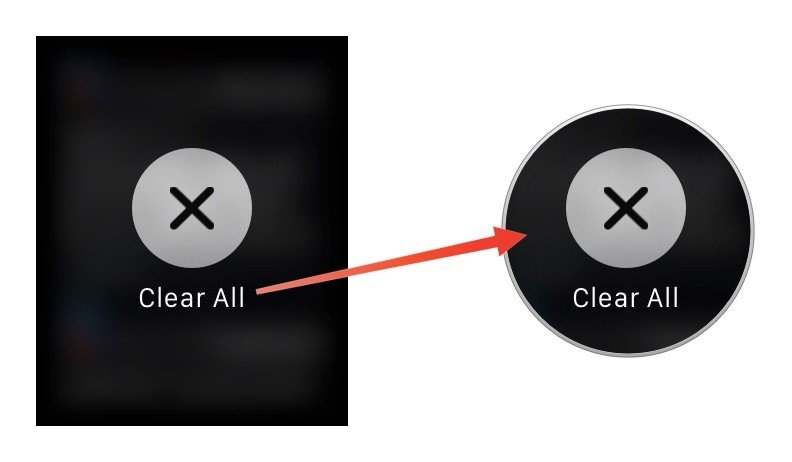 The all the notifications on the Apple Watch can be cleared easily when the little notification dot is visible at the top of the screen
Swipe down from the top of the Watch face to access notifications as usual.
Tap and press firmly to initiate a force touch on the notification screen the tap on the clear all when it appears.
Once you choose on clear all then instantly dismiss all notifications on Apple Watch, preventing you from having to manually clear each one.