When you set up a new iPhone 6S or iPhone 6S plus it will ask you about Hey Siri voice activation and then walk through personalizing for your voice if you update your iPhone 6 or iPhone 6 plus to iOS 9. This article provides the information about how to enable Voice ID for Hey Siri on iPhone 6 and iPhone 6 plus. Follow the steps given below :
Initially launch settings on your iPhone.
Under settings click on general.
In the general settings click on Siri.
If Hey Siri is OFF then switch it to ON, if Hey siri is ON then turn to OFF and then again turn it to ON.
Click on set up and say Hey Siri and when prompted.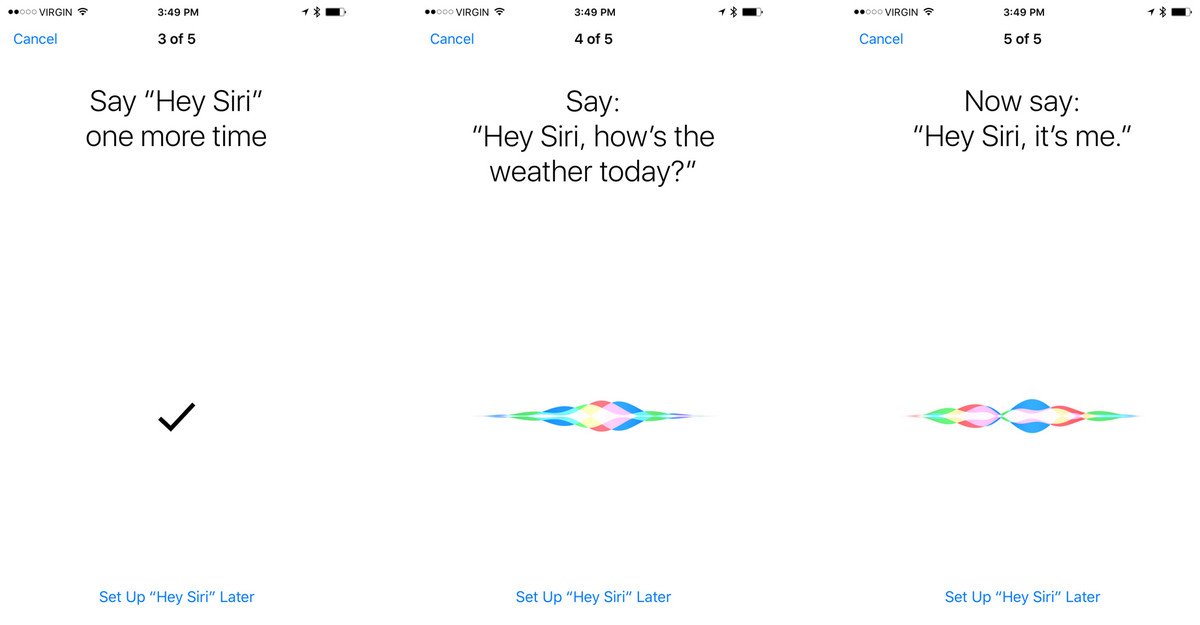 Once again say Hey Siri when prompted and say Hey Siri how is the weather when prompted.
After checking tap on done.
Now, when you're plugged in, "Hey Siri" will activate voice control on your iPhone but only if it sounds like your voice.